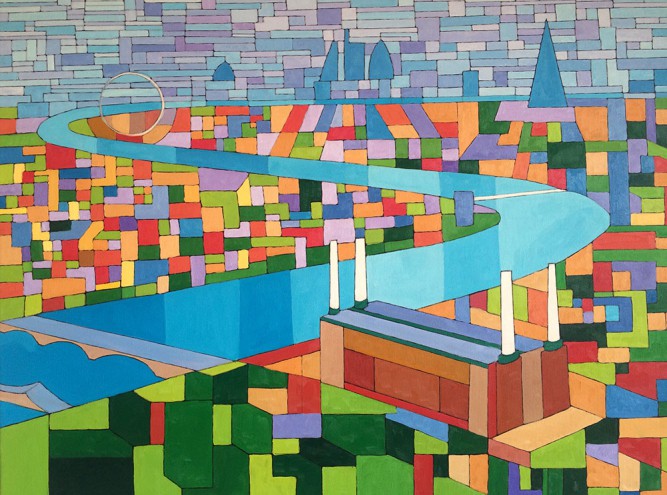 Artist's description:
'Battersea Power Station Looking East' is a patchwork abstract oil painting of an elevated view from behind Battersea Power Station. The painting shows a panoramic scene of the Power Station including the meandering Thames, the cities iconic towers and the distinctive pyramid-shaped Shard.
The painting is to displayed at the upcoming Battersea Art Station exhibition at the Battersea Art Center on 25th-27th September 2015.
The painting is oil on canvas, signed on the front and ready to hang, painted in August 2015
•Medium: Oil
•Height (cm): 75
•Width (cm): 100
•Delivery cost to UK: £20
Materials used:
Oil on Canvas